Video Editing Services
Video Copy Centre has a range of state-of-the-art video editing facilities at its studios in Dublin city centre. Whether it's a home video project or a commercial video, we have the facilities to suit.
Our facilities are ideal for: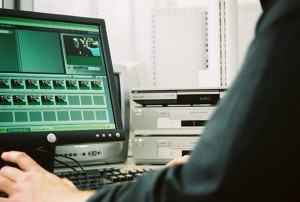 Editing of "This is Your Life" style tribute videos.
Editing and compilation of digital video, videotape and camcorder source material.
Editing of corporate, promotional and training videos.
Editing of wedding videos, recitals, performances, sports events.
Encoding of video material to digital format such as MPEG, Quicktime, Flash, Windows Media and other web streaming formats.
Editing of actors' showreels.
Editing of pilot programmes and presentations.
Your finished video can be supplied to you on DVD or as a digital video file. We can also upload your digital file to you via one of the popular services such as Dropbox or YouSendit.
VIDEO EDITING SUITE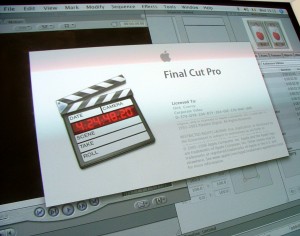 Apple Final Cut Studio System with Motion, Photoshop and Livetype.
All tape source formats plus DVD acceptable.
Audio mixing from CD and digital tape sources.
Output to all types of digital files or DVD.
1.5TB external video storage.
Beautiful spacious edit suite.
VIDEO ENCODING – DIGITAL RAPIDS STREAM SYSTEMS
Dedicated video encoding for web/streaming.
Live, real-time input and encoding.
Quad Intel Xeon systems.
Y/C, composite, YUV and DV inputs.
1TB external video storage.